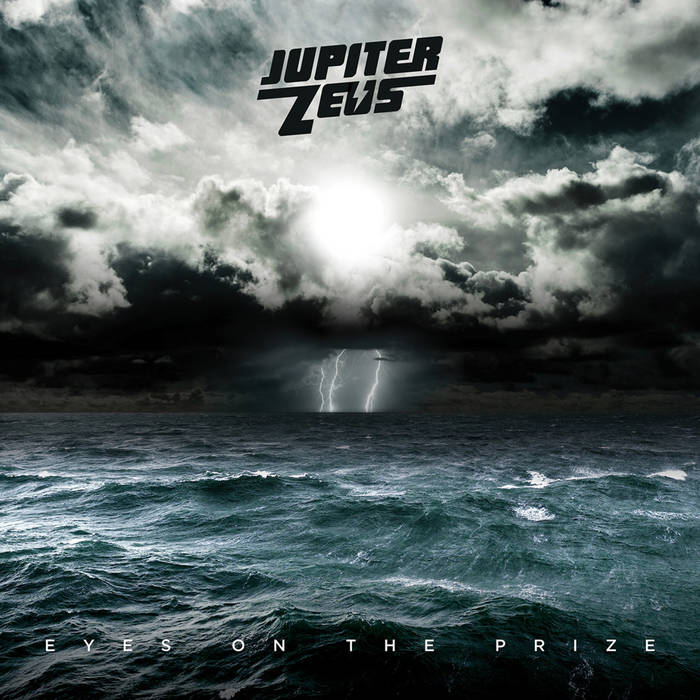 JUPITER ZEUS – EYES ON THE PRIZE
Out of Perth, Australia comes Jupiter Zeus. After three long years, the band dropped their EP Eyes On The Prize on October 3, 2017. This isn't the band's first rodeo, but this time, they're targeting a bigger audience: all of us. So listen up, because this isn't one you're going to want to miss.
For fans of Serj Tankian's (System of a Down) voice – you're going to want to check out Jupiter Zeus. As soon as the vocals kick in on the first track "Eyes on the Prize", the resemblance is almost startling, making you want to check to see who the lead of this four-piece is. If the first track doesn't immediately get your attention, the deep, guttural growl opening up "Saviour With Destruction" might – especially when the drums kick in like a pounding heartbeat and the bass steps in to throw in more auditory support. This is the song you play when you're pissed off, driving by yourself, and want to simultaneously forget yourself and pound on your steering wheel. "Read It and Weep" gives off an almost Rush-esque vibe – this is one you'll either have to hear or have to take my word on – but it works and it makes you want to jam. "Midnight Renegade" is a song that can speak to the masses dealing with anything going on their life; it's a soulful, almost haunting tale of someone waiting, chasing, hoping. "Broken Plates" is the song that wraps up the EP, starting off with the sound of a storm over slow strumming. It's the sad tale of a man who is in dire straits because he broke the plates – metaphorically speaking. The song showcases that Jupiter Zeus can slow it down and still rock.
Eyes On The Prize is a well put together EP showcasing all of the talent encompassed in Jupiter Zeus. If you like harder rock, there's something in there for you. If you like to slow it down – guess what? There's something in there for you, too. And if you just want to support a band from the land down under – here's your chance. This is an album I would rock in my car with no questions asked, and for that, I'm giving it a solid 4 out of 5.
Tracklist
1. Eyes On The Prize
2. Saviour With Destruction
3. Read It and Weep
4. Midnight Renedage
5. Arise
6. Broken Plates
Lineup
Simon Staltari – Guitar/vocals
Aaron Smith – Drums
Jeremy Graham – Bass
Michael Lawson – Guitar
Check out Jupiter Zeus here:
Written by Har-Lena Morganbesser for Bloodrock Media on November 1, 2017